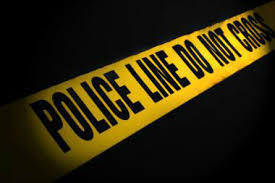 Montego Bay , ST JAMES, Jamaica — Robert Montague Minister of National Security has congratulated the security forces for capturing the primary suspect, as well as another person of interest in the latest flare up of gang violence in St James. The motor vehicle used in some of the incidents has also been seized by the police.
This comes in the wake of the additional deployment of police and military assets into the parish since last night which has also resulted in a containment of the situation. The build-up of security personnel will continue into the weekend, a release from the ministry stated.
Montague is calling on citizens and residents to cooperate with the security forces, who have been urged to observe and respect the rights and welfare of ordinary Jamaicans.
"I have been assured by the Commissioner of Police and the Chief of Defence Staff that all security personnel have been adequately briefed on how to conduct themselves at the highest level of professionalism when engaging with citizens," said Montague.
The minister says the National Reserves have also been called out to boost the security presence in St James, as well as in other hot spots across the island.
---
Online shopping from the earth's biggest selection of books, magazines, music, DVDs, videos, electronics, computers software apparel & accessories, shoes
---
"We did not come to this place overnight, but we will recover our public spaces, but as a nation we must redouble our efforts to correct some of the social and economic shortcomings if we are to once and for all permanently deal with crime and violence in this nation,"added the minister.
Residents in affected communities are encouraged to call into a dedicated telephone number to share in confidence with senior police officers, whatever they know about the recent shootings.
The dedicated telephone number is 952-4396, which will be manned by senior police officers.
Like our facebook page facebook.com/caribblinks